The railings are all installed.  Next up is to paint the treads white, stain the railing and caps, then carpet the steps.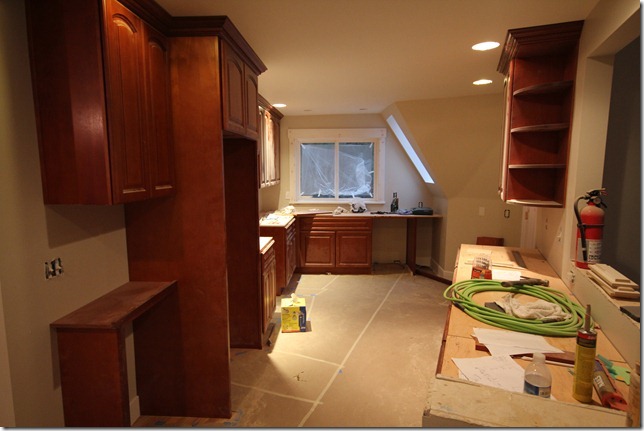 All kitchen cabinets are in – latest addition is a small desk to the left of the fridge.  Granite slab is on site, waiting to be cut and installed.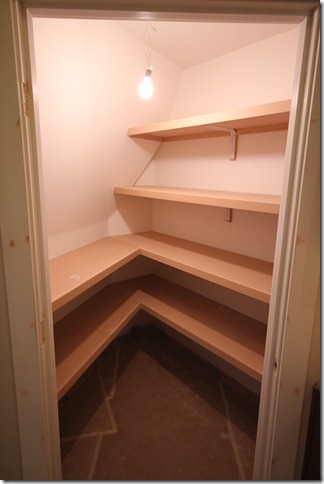 Pantry has plenty of shelf space.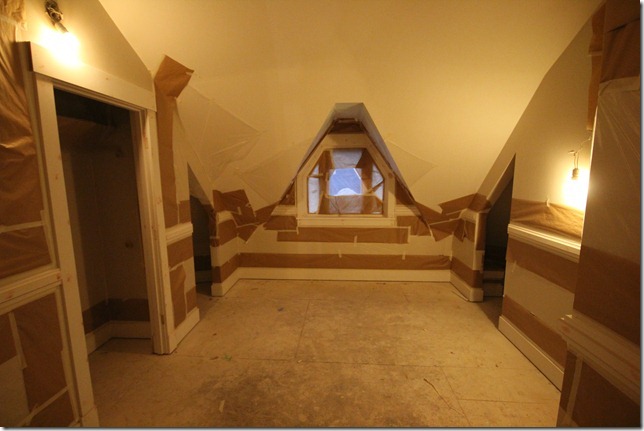 Most of the trim has been caulked and taped off ready for painting.
Kids bath floor tile is all in.
Master bath and shower is still in progress.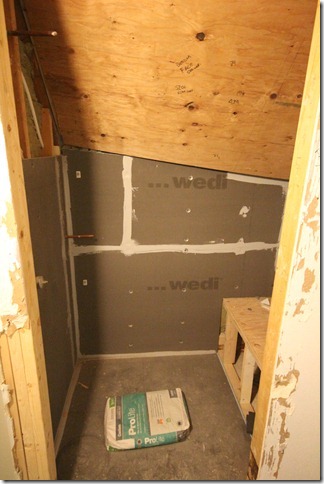 Posted in Uncategorized | 1 Comment »